SW Jr. and SW Kids are the children's programs at Southwest Christian Church. We offer programming from birth-5th grade where kids are encouraged to connect with God, find their place in His Big Story, and respond to Him through the power of the Holy Spirit during both morning worship services.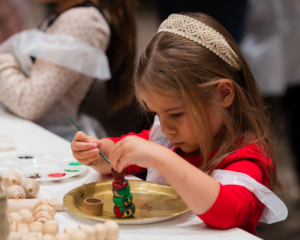 SW Jr. has a nursery for infants and toddlers that is offered every Sunday morning and evening for the length of the service. The nursery has consistent, caring and experienced staff to care for your child. Children age 2 (by September 1) through 4 years learn, create, and play together in their own class at 9:30 am and 11:00 am. On Sunday evenings children learn through story, play, creating, and singing. They also perform seasonal children's choir programming; typically around Easter and Christmas.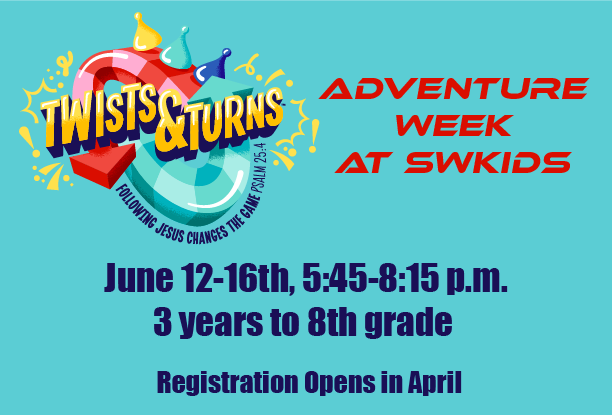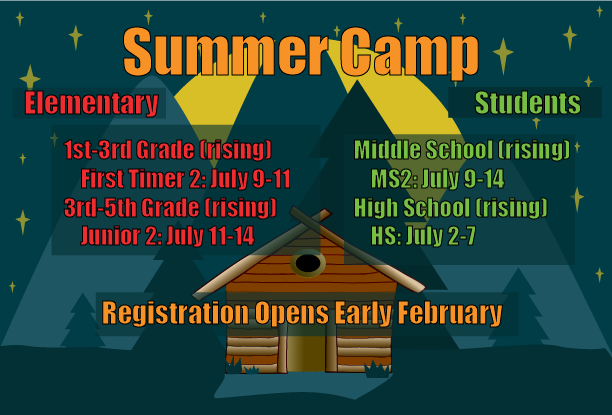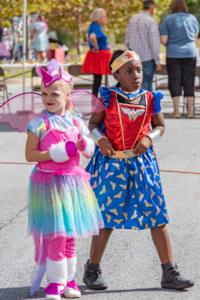 SW Kids is for K-2nd grade and 3rd-5th grades. They have Sunday School at 9:30 am and a very special worship service just for kids on Sunday mornings during the second service at 11:00 am. On Sunday Evenings SW Kids learn Biblical principles and skills through music, crafts, games and stories.
SW Jr. and SW Kids have periodic day-trips including outings to the circus, skating, and movie-nights.
Every child is valued by God, therefore we value every child. We embrace each and every child who comes to SW Kids and seek to
partner with families to meet their needs and show them God's love.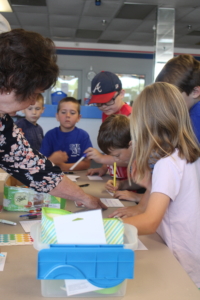 All SW Kids volunteers are screened through bi-yearly criminal background-checks and receive Child Protection certification through MinistrySafe. Volunteers also receive periodic ministry training and are passionate about Jesus and kids.
Stay Connected
Get Involved


Children must check in/out for security purposes. Click here to register in advance and download the app to check your child in before arrival!


If you're unable to attend on Sundays, you can disciple your kids at home.