Southwest Christian Church
Worship God.  Serve others.  Build community.
Address
504 Center St
Palmetto, GA 30268
Office hours are Monday – Thursday
from 9:00 am – 5:00 pm, closed Friday.
Services
Sunday services and classes
at 9:45 am and 11:00 am
Wednesday dinner
at 5:45 pm and classes at 6:30 pm

Phone
(770)463-9448
Fax:  (770)463-8455

.
.
Get Connected
The quickest way to become part of a church family is to get involved and stay connected.
Follow us on Facebook!
Sign up for the weekly E-Newsletter from senior minister Craig Kingston which includes information
on our weekly services, special events, and prayer requests.
Subscribe to our text messages!
We extend many opportunities for you to participate, fellowship, volunteer, serve, and lead.
Volunteer to serve!  Stay in touch and get involved!
Visit our Connect/Serve page!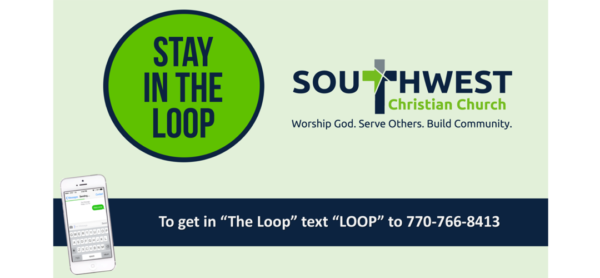 Map
Southwest Christian Church currently worships at 504 Center St, Palmetto, GA 30268.

Our new building is nearing completion at 3836 Hwy 29, Newnan, GA 30263!
Located on 29,  just south of the I-85 and Hwy 154 (Sharpsburg-McCollum Rd) exit, near Arbor Springs in Newnan.
Map below…