Contacts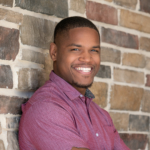 SW Student Minister – Isaiah Ross
i.ross@swchristianchurch.org
(404)907-7041
Sunday Mornings – MS/HS Sunday School at 10:00 AM and adult Worship Service at 11:00 AM.
Sunday Nights – Our Students meet @6:30-8:00 PM. For any MS/HS students who are uncomfortable meeting in-person, we welcome you to join our small groups on Zoom @6:30PM. Please contact the student minister for zoom details if interested.
SW Student Ministry is about serving students 6th-12th that they may serve others, seeking God that we may know Him, and making Him known by boldly proclaiming the gospel of Christ!
We plan a fun outing once a month for the high school and middle school groups to places like SkyZone trampoline park, K1 go-karts, Six Flags, or an area park to play bubble-soccer. There are also a variety of week-long summer trips including camps, youth conferences like TCTC in Gatlinburg, CIY Believe, CIY Move, and Youth Mission trips to Guatemala/Mexico with Casas por Cristo. The youth also do service projects.
If you're planning your first adventure with us, please fill out the SWCC Waiver Form above.
All SW Student Ministry volunteers are screened through yearly criminal background-checks. Volunteers also receive periodic ministry training and are passionate about Jesus and kids.
Southwest Students Present…
We hope to kickoff First Sunday again in 2021!
First Sunday: On the first Sunday of every month middle and high school students from all over the community are invited to gather together for nights of fun, worship, Gospel driven messages, and break-out sessions! We will play together, praise together, dive deep in the gospel of Christ, and pray together.
As we partner with disciples from all over the community, our mission is to boldly plant the living Word of God into the wandering hearts of our young community. Our prayer is for God to ignite within the innermost depths of students – awareness, surrender, and repentance, for the growth of God's kingdom and for His glory. And it would be our joy to help connect students and their families to support groups all across the community.