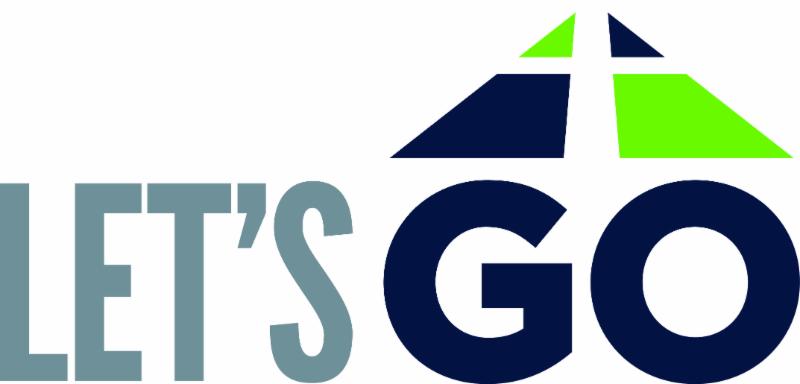 LET'S GO is what Southwest Christian Church is doing. We have always been known for our missions support, and now we joyfully accept a "new mission" – LET'S GO relocate and rebuild in Newnan!
Since 1955 we have worshiped God, served others, and built community. We have been a church home to hundreds of families in East Point and south metro Atlanta. We have played an important part in the founding and support of many ministries – including Christian City, Southwest Christian Care, Point University, Georgia Tech Christian Campus Fellowship (CCF), Martha Wade in New Guinea, and many others. LET'S GO preserve and continue our great tradition of caring and outreach!
In 2012, the congregation approved our relocation process from East Point to Newnan. As of now, our 15 acres of property in Newnan has been fully paid for, a construction bridge loan has been secured (proceeds from the sale of our East Point building will be applied to this), and the building is under construction!
LET'S GO Pledge Cards
The bridge loan will fund most of our site development and building construction costs, but additional resources will be needed for furnishings, equipment (sanctuary, classrooms, offices, kitchen, chairs, sound, lighting, etc.) and landscaping. Our goal is to raise $1,000,000 to cover the cost of these items. With God's help, we can do this! We are challenging everyone to join in our LET'S GO fundraising campaign. This campaign appeals for giving over and above our regular offerings. Our leadership team (staff, elders, and deacons) has already given or pledged $300,000 towards our goal!
Please prayerfully consider partnering with us in this effort. We thank God for the wonderful legacy our church has had, but we also look forward with great confidence to this "new mission" we are being called to! We invite you to help us continue the legacy and work of Southwest Christian Church. LET'S GO!
Join with us by filling out a pledge card, below, and making your first gift!
* You can support the LET'S GO campaign by selecting the building fund campaign when you make your gift through online, text, or email giving.
Yes, I want to participate in the LET'S GO building campaign!